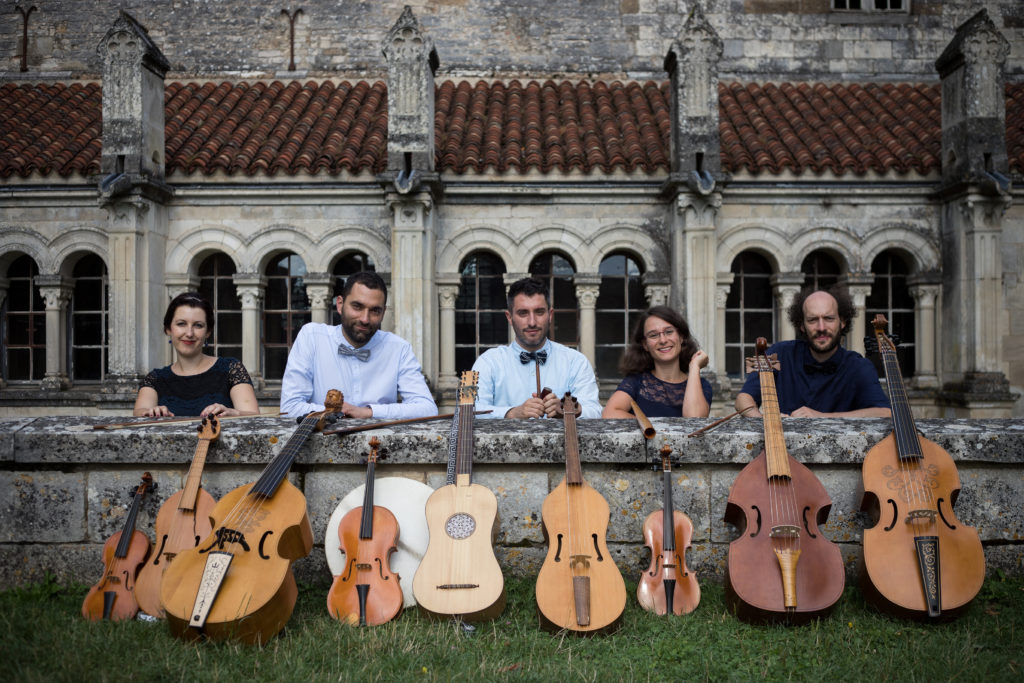 Poetry, Passion and Stories
Comets appear and reappear in the course of time thus linking past and present. In the same way, Comet Musicke aims at creating a close connexion between today's audiences and early music.
The musicians make the musical text their own by working on manuscripts and treatises, they draw on iconography and work with experts on the manufacture of their ins- truments as well as to find out about the reconstructed pronunciation and the biographical, historical and social context of the works they choose to present.
With this approach, Comet Musicke creates biography-concerts which combine music, pœtry, short historic narratives and playlets with a touch of humour. An opportu- nity to discover figures such as Tobias Hume, Claudio Monteverdi, Diego Ortiz, Gilles de Bins, dit Binchois, Johannes Ockeghem, Monsieur de Sainte- Colombe…
Concerts, Festivals, On tour
Comet Musicke appears in many festivals such as Radio-France Montpellier-Occitanie, Sinfonia en Périgord, Voix et Route Romane, Le Petit Festival, Le Festival de Musique Ancienne de Callas, Les Musicales de Normandie, J'arts Com, Laus Polyphoniae, Victoria International Arts Festival in Malta, Sérénades en Baronnies.
They took part in Quotidiennes-Jeunes Ensembles de la Cité de la Voix-Vézelay and won the competition Jeunes Talents du Festival Sinfonia en Périgord. They have also been heard several times on France Musique.
This automne, they're presenting their first double album called « Quinze », under the breton label Son an Ero, dedicated to Gilles de Bins and Johannes Ockeghem.